Food Distribution Research Society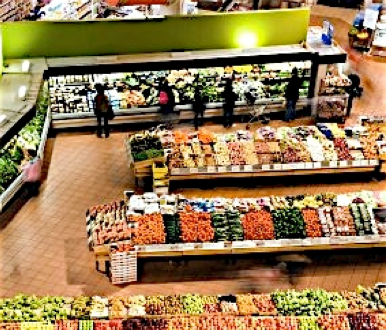 Food marketing and distribution is a white hot research area. Food safety, quality assurance demands, distribution innovations, emerging market segments, food access, and consumer concerns over all aspects of the supply chain are all issues that create great opportunities for the Food Distribution Research Society. The 2015 FDRS meeting will take place in Philadelphia. The focus of the program this year will be marketing and distributing fresh food. St. Joseph's University and their Department of Food Marketing will serve as our host. I just returned from Philadelphia to help start setting up the program. This is going to be a fantastic venue and a great opportunity to engage with national food companies seeking to develop their own fresh market strategies
The program this year will be held in the historic district of Philadelphia – Independence Hall, the Liberty Bell, the Franklin Mint and Federal Reserve, Penns Landing, Philadelphia Museum of Art all within a few blocks of the Wyndham Hotel. I fully expect folks attending the conference will love the venue and have difficulty getting to everything they would like to do
A rich history of supporting research & educational interests in food marketing & logistics.
In addition to our usual slate of great speakers from industry and the Society, the Student Marketing Challenge, research presentations, food business tours – with many great options, the meetings this year have been scheduled to coincide with the Food Summit sponsored annually by St. Joseph's. This program includes a day long program with food industry executives and will follow the Tuesday after our meetings.
Outstanding presentations representing work from the top rising stars within our profession.
I'm very excited about the venue and opportunity for the meeting this year and invite you to join us in Philadelphia. The Society continues to expand the reach and exposure to the food marketing world and I encourage you to join us and share in these exciting times. The topic of marketing fresh foods is timely and exciting. It intersects with advances in distribution technology, food marketing policy, supply chain management, big data and the consumer. I have been part of FDRS for over 25 years and see the need now more than ever before for bringing together talented and energized individuals that are excited to be a part of the new food market. I look forward to seeing you with us in Philadelphia.